Testosterone Enanthate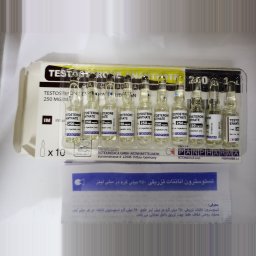 Testosterone Enanthate
General information:
Manufacturer: PanPharma
Active substance: Testosterone Enanthate
Pack: 10 amps (250 mg/ml)
Administration Route: Injection
Reviews
Jul 26, 2022 (19:08)

I'm 54years old 5foot nine in height I weigh 190lbs. I am looking for a couple of products that will help me cut the body fat and build some muscle.ca someone please give me the help I need.I tried the crazybulk products but didn't get the results I am looking for.I need help.anybody that can help me I will be very appreciative thanks ????
Related Offers